It is time for me to find inner peace again. I now have to learn to be happy where I am. I have to make or find magic in this yard. As I no longer have hope of the new place. This house had potential or I would not have bought it.
I have to make peace with it. And learn to love it. I need to finish the rehab and unpack.
What do I hope for now? This has been like fishing this last year. A worm on a string in front of me. It got me through the winter and. I did not bite the worm till this last month. With the wishing and dreaming meme. I allowed my self to dream about the freedom there. The peace and calm of the yard surrounded by trees. I need to plant more bush in this yard. As I have too many prying eyes here. That is what is missing. My old home was lost to most eyes. They had to look behind the trees and bush. In winter it was exposed. But I was not out side then.
I so remember the joy of sitting on my glider in the front yard. Watching nature unfold. It was beautiful. I had raccoons knocking on my sliding glass door every night. I bought dog food just for them. Some times I would catch them in the kitchen eating my cats food. They would come out early and sneak in. It started with one. Her name was Dunkin. As she would pick up her food and dunk it in water.
She had kids and her kid and so on. We were at the point of shifts. We had as many as 27 at one time. They were wonderful to watch. We did not play with them as we did not want then to get hurt by other people. I learned this from raising my first squirrel. When I released her out side. I was told she jumped on the shoulder of a neighbor 4 houses down and scared her.
So I did not want the raccoons to get friendly as they may be mistaken for being rabid.
Break
I know this story goes on and on. I took a break and collected the check from the court house. So now I can start the process of closure. . I hold back the tears. I will go on in my bubble of happiness. I just need to reclaim hope.
I stopped at a yard sale and bought 3 books total .60c a bargain.
I will use the one with the butterfly's and flowers
Like I did with the Wreck this journal.
But I will call it
my journal of hope.
My first mission is to learn to be happy where I am.
The other 2 books I will use as copy Art.
The Maya Hieroglyphics has wonderful artifact photos.
Have a wonderful day and remember to laugh and play.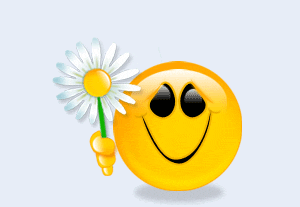 "Through humor, you can soften some of the worst blows that life delivers. And once you find laughter, no matter how painful your situation might be, you can survive it." Bill Cosby quote