I am so thankful for my trip home last weekend
The big roof you see is Corpus Cristy church. I was Baptized there at age 16 and married there in may 10, 1980 This church stands empty now. It is one of the many the POPE closed in St. Louis. My learning in the catholic way is diffrent than most. Father John was diffrent, his mission in life was to bring kids to the church. He introduced the guitar mass. And we had bible study like other Christian churches.
As a kid, I did not learn the all traditional ways of this religion. But as an adult I did and moved on to be a student of religion. That is why I respect every ones choice in the way they believe. As I know GOD is called many names from other religions, and yet it is still the same person. I feel if we just respect other people and there ways we would have a better world. As I believe there is no wrong way to believe.
I am thankful for my kind and loving step Dad.
I am thankful my Mom let us visit.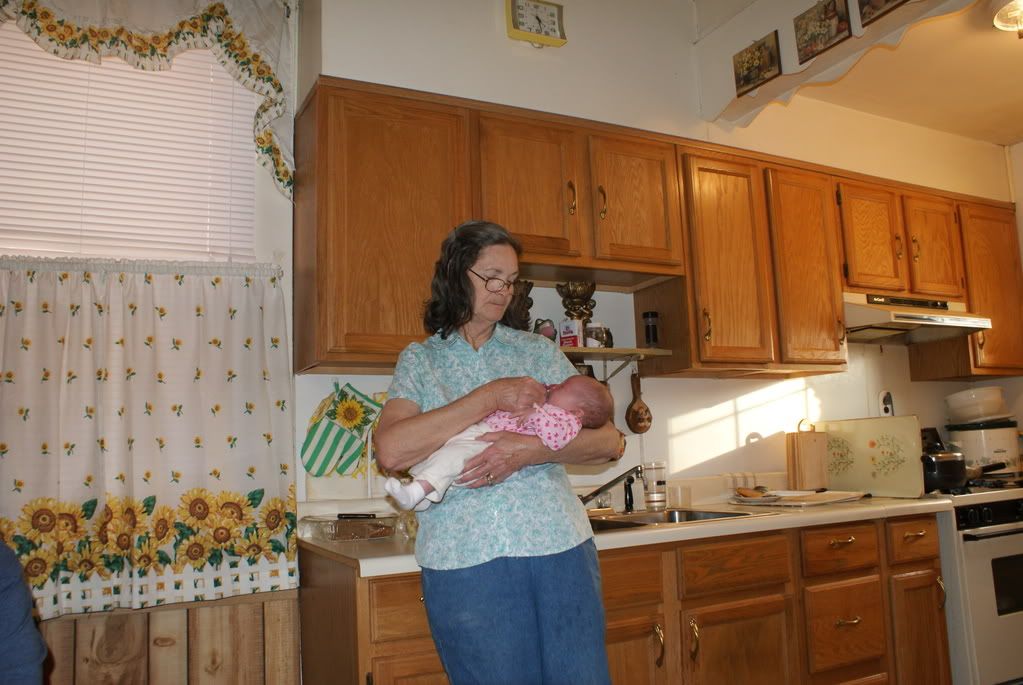 I am thankful for my Hubby's niece as she is a good friend too.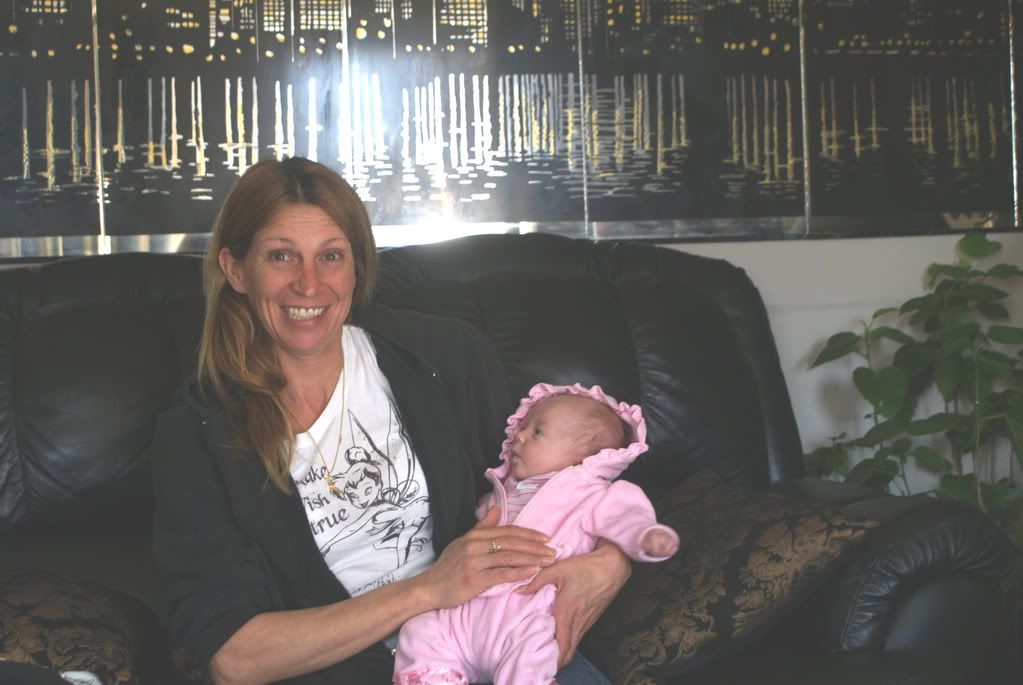 I am thankful for my brother in law and his large family.
Jozlyn brought life back into him and color into his face again.
I am so thankful for my friend Mrs. D, Jozlyn put a smile on her face and made her forget the loss of her husband for a few minutes.
I am so thankful for all my family and friends and most of all to share the joy of a new granddaughter with so many. She was like a little angel this weekend. Passing on warm happy feelings.
Have a wonderful day and remember to laugh and play.