Welcome to my world in The lake of the Ozarks, Missouri
This is my first my world post. To visit others around the world click on the banner.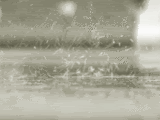 Rain Rain go away!
You will see lots of hills made of rock and plenty of water in the lake.
This is Bagnel Dam on the Osage river side of the lake.
Feb 09 left March 08 right water level is high but down from last years floods.