You can click on the photo to read them better.
Have a wonderful day and remember to laugh and play.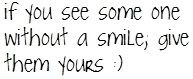 Reba decided to share some of words of wisdom that she has learned. Since Grammy got some sleep last night. Reba will do the post today. Can you believe I finally let Grammy take some good photos of me. Normally I never look into the camera. So you do not get to see my blue eyes.